This article contains affiliate links, find out more here by reading our policy and disclosures
We live in an amazing time where technology is moving so fast, if you're not keeping pace with it, you'll be left behind.  It seems like almost every day there is a new app out on the market. A new dating app, grammar app, calorie counting app, app finder app – not too sure about that last one but you get the point.
The app trend is here, and it's showing zero signs of slowing down.  People are increasingly eager to download the latest apps on the market that can help them improve their lives.
Here's an important question.  Do you want to be the consumer on the receiving end of a new app?  Or do you want to be the innovator? Launching a new app on the market for millions of potential customers?
If you choose to be an innovator, then you're in the right place.  
So how do you create an app?
The answer will depend on how much technical knowledge you already have as far as computer programming is concerned, but no worries, even without a programming background, you can still create an amazing app, and we'll show you how. 
Before we get started on the technical process of creating the app itself, we'll briefly go over some important fundamentals you'll need to successfully bring your app to life: 
1. 

The idea
Usually great innovations start with an ah-ha moment, that moment when a new idea gets a hold of you and doesn't let go.  Do you have an amazing idea for an app? If so, has someone already taken your app idea to the market?  If you're not sure, be sure to read number two.
2.  Scout the market
Your idea just might be as amazing as you believe it to be, but if it already exist in the market, you may have a tough time getting downloads.  If someone has already created the app you had in mind, don't let that hold you back, do some research on your competition and download the app. Take some time to use the app. Is it any good? If it doesn't live up to you expectations, you still may have a chance.  Your app idea may be able to succeed where your competitors app has failed.  
Remember this important point, before UBER there was

Taxi Magic

.  Ever heard of it?  Exactly. Just because an idea is already out there doesn't mean you can't improve upon it and make it better.
3.  Create a rough draft   
Before you put tons of time and resources into creating your new app, it's probably best to sit down and create a rough draft of exactly what your app will do.  Does it connect your users with products?  Does it provide a helpful service that isn't already being catered to in the market?  Could you picture your friends, family, and or coworkers downloading it?  Imaging telling someone about your new app innovation.  Does it get you excited?  If you're enthusiasm falls flat, you may want to retool your vision and expand on what your app will do.  
4.  The Look
It's sad to say, but a lot of people will judge a book by its cover.  Take the time to visualize what your app will look like. What will the logo look like?  How about the colors? Is the name catchy? Try to make the app as eye catching as possible at first glance.  We live in a scroll culture. If you're app looks dull or unprofessional, no matter how amazing it is, people will just scroll on by.  
If you're not sure of how to design a logo for you app, no worries, there are plenty of graphic design artist out there that would love to have an opportunity to design your app logo for a reasonable price.
Find awesome graphic designers here.
5.  Fireworks
No matter what time of year it is, if fireworks are going off, people are going to watch.  How will you catch the attention of the masses and introduce your app to the market? How will people know your app exist once you've put it in the app store?
Take the time to come up with a marketing plan and figure out what audience you're going to target.  No matter what method of marketing you choose, make sure you turn heads. You don't need to use fire works but make sure you come out with a bang.
6.  Create the app 
Now that you've worked out the fundamentals of what your app will be, it's time to get started on actually creating it.  What path you take from here, depends on how much computer programming knowledge you have.  If you don't have any programming knowledge at all, that's okay, we'll show you a way you to create an amazing app with no coding. 
For those with a technical background in coding, you may already know or can quickly learn a few computer programming languages that will be helpful in creating an app for android users:
Or for iOS/Apple Apps you can use:
Or 
If you're not familiar with these computer programming languages, that's okay.
There's still hope if you don't have a computer programming background.  Every day plenty of people create stunning websites with zero computer programming knowledge.  Do you know how?
They use websites like Wix, Weebly, and Square Space to create their websites.  These website builders have user friendly templates that make creating a website incredibly easy – you simply choose a template and start inputting your information.
So if there are easy to use templates for building websites, does that mean there are easy to use templates to make apps as well?  Absolutely.
If you don't have any experience creating apps, you can use an app builder to help realize your vision.
The process of using an app builder is very similar to that of a website builder – simply select the template of your choice and start inputting the information for your app.
If you don't want to make a heavy investment upfront in creating your app, we suggest you go to  Mobincube.com  
Mobincube.com will provide you with an easy to use template that's absolutely free and will allow you to create the app you envisioned at no cost to you.
Are you ready?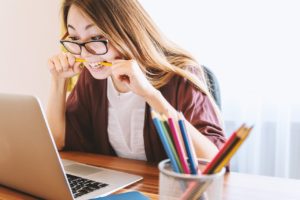 If you are ready to get started, then get right to it.  There is no time like the present, to get to work on bringing your vision into reality.
Once you've created your app, you only have to publish it and post it in the app store.  If you're unfamiliar with how to publish and post an app, that's okay.  Mobincube will not only assist you with creating your app, but it will assist you with publishing your app and posting it in the App Store.
There are a couple App building programs on the market, but as far as free app builders go, we found Mobincube.com to be the best.  And as of right now, it's still absolutely free to use.
Of course they offer upgrade options for a fee, but you aren't required pay anything to create an App.  If you decide to upgrade your account later on, you can do that for as little as $2.99/month (US).  If you're looking to create an app at no cost, this is a great way to get started.  Full disclosure, we have no affiliation with Mobincube.com, we're simply sharing a great free option with you.
How to Create an App for New Coders
If you already know how to code a little or if you want to learn, there's a great program that can show you how.  It breaks down everything you need to know to create an amazing app into an easy to learn, step-by-step process.
iPhone Device Secrets reveals the entire coding process to you over the course of 4 weeks as you thoroughly build your knowledge and your app at the same time.
If you want to know more about the program details, take a look and see if it's right for you.
One of the great parts about this program is that it's geared towards business minded people that want to start earning money with their app right away.  Extra emphasis is placed on how to sell your app and start earning lots of passive income from it in the process.
Take a look for yourself and see how easy it is to start creating your app today.