This article contains affiliate links, find out more by reading our policy and disclosures
Coupons.  They have been saving savvy shoppers tons of money for decades.  In the past few years, coupons have started to gain more attention due in part to these extreme couponers that supposedly get hundreds of dollars worth of merchandise for just a few dollars.  Sounds amazing right? Too good to be true? Possibly.
Let's be honest, even if you don't strike gold by getting hundreds of dollars worth of free merch, getting just $100 off your purchase would be worth it right? 
So let's save some money.  
There are so many different ways to save money with coupons, it can be difficult to know where to begin.  So we're going to give you a few great options to get you started. Read through them and choose the one that works best for you.
Best Online Coupon Options
COUPONS.COM
If you're ready to start saving money right now, simply go to Coupons.com.  
They have thousands of coupons for every brand and product you can imagine.  Some coupons can be accepted on a mobile device, if not, they have an incredibly easy to use print option.  While you're on coupons.com you can download their easy to use mobile app, so you can save money on the go.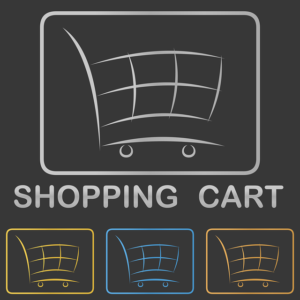 Retailmenot.com have you heard of it?  If not, we're happy to introduce you to this awesome website.  While coupons.com displays random coupon deals, Retailmenot.com offers you the most popular stores and brands.  So if you are searching for a rental car, click Enterprise and find discounted rental rates. Looking for clothing?  Forever21, Kohl's, Target, they are all there. This is an excellent website to start finding deals during any shopping season.
Groupon.com Sometimes you will find a $10 discount, and sometimes you can come across down right jaw dropping deals that are just too good to pass up.  
If you are looking to plan a family outing, take a few friends out on the weekend, or just have some me time, groupon.com is great.  The deals are easily tailored to your location, so you can see what discounts are available in your area.
Classic Couponing
This one is easy.  Just grab your Saturday and/or Sunday paper, a pair of scissors and you're ready to go.  Look through the coupon section and clip out any bargains that catch your eye.  To increase your savings, try to pair your coupons with existing sales on the same product.
Next Level Couponing
If you don't want to start your coupon journey by looking for random deals online and in the newspaper, the next best option is to put together a cohesive plan of attack.  For that, we'll have to call in the experts.
We introduce you to Kathy Spencer and Samantha Rose.  They have created a game changing, deal finding masterpiece – How to Shop For Free: Shopping Secrets for Smart Women.  Even if you aren't a woman, the saving secrets and tactics found in this book can be applied by anyone.
Whether you prefer to clip out coupons or stick strictly to online deals, there is something in this book for everyone.  We absolutely love it, and we're sure you will love it too.
Curious?  You can take a look inside this book for free and see if it's right for you. 
Another Money Saving Option
If you're looking for a quick read that focuses more on classic couponing, take a look at the Lazy Couponer by Jamie Chase.  It's a great book for beginners that are just starting out with coupons and don't know where to begin.
What's Next?
Saving money is great, but making money is even better. With just the camera on your phone, we'll show you how you can start making money in photography today. Have a real camera? Even better, we have tips for you too.
Learn more here – How to Make Money in Photography