This article contains affiliate links, find out more here by reading our policy and disclosures
The best side hustle?  That's a bold title, but after reading this you'll see why we chose it.  
When you have a side hustle, that usually means you have a main hustle or job already. So if you're going to get a side hustle, make sure you get one that you enjoy, and make sure that it pays you well to do it.
If that point resonates with you, then you'll see why we call this side hustle, the best side hustle.
We would like to introduce you to Fiverr.com.
On this website, you can find just about any online job you can imagine.  From tech jobs to gaming, consulting, voice overs, data entry, graphic design, the list goes on and on.
The next question is obvious: how much does it pay? That's entirely up to you. You set your own price on Fiverr.com.
Just a few of the skills in demand on Fiverr.com
See if any apply to you:
Photoshop Editing – Are you really good at adding filters to pictures and editing them?
Social Media Banner Design – If you have a creative edge, this could be the side hustle for you
Facebook Profile Photo Creation
Slideshow and Promo creation
Let Your Voice Do All The Work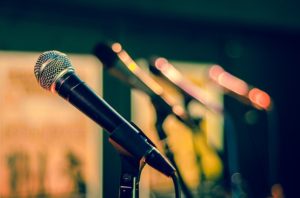 Has life brought you some meaningful experiences?  Do you have some wisdom to share?
Could you give relationship advice?
Are you more of the technical type?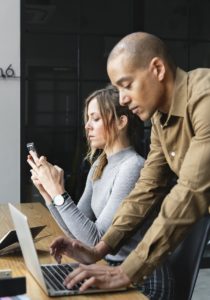 Are you a Gamer?  
If any one of those skills or jobs sounds like something you could do, then you're in the right place.  Even if none of them quite fit, you're still in the right place because there are so many other skills and jobs available, we just can't list them all.
The Best Side Hustle of 2020
The best side hustle is a place where you can earn money doing all of the creative jobs mentioned above and more: that place is FIVERR.COM  
Fiverr started to gain an enormous amount of popularity some time ago because it put customers in contact with people all over the world that would do jobs online for just $5.
Does that mean you will only get paid $5 for your skills?  Absolutely not. The $5 is just a minimum starting point, it only goes up from there.  
For example, there are graphic designers on Fiverr.com that will create a small Facebook banner for $5, but if the customer wants more detail and color, they may charge $20, $30, or even $40 or more.
Keep in mind, Fiverr.com does get a commission for putting buyers in contact with sellers – it's about a 20% commission for every sale.
A REAL LIFE EXAMPLE OF HOW FIVERR WORKS
Recently we were working on an online promotion.  We put together an awesome slideshow but needed someone with a nice voice to read a 1 minute long script for us.
Guess where we went?  Fiverr.com of course. We quickly found an amazing voice over artist from Australia and hired her to do the promo.  We paid her $70 to do the one minute voice over. Can you imagine that? Making $70 for 1 minute of work? 
Keep in mind $70 isn't the most you can make on Fiverr, some people will charge $100 or more for their time, it all depends on the project. If you have skills, state what you're worth and let the marketplace take it from there.
EXCITED?  READY TO GET STARTED?
If you're all ready to try it out but don't know where to start, we suggest you go to Fiverr.com and check it out for yourself.  There is an endless list of freelancing jobs and services on the website; you're bound to find something that clicks with you.
Start making money in 3 Steps
Simply Join for Free
Set up your account (Fiverr will walk you through it)
Start helping clients with your unique set of skills and get paid
If you're the kind of person that likes to do a little analysis before you try something out, there are books that show you step by step how to make money on Fiverr.
Give the best side hustle a try and start earning some extra income doing something you love.
Take a closer look at Fiverr.com